Akshay Kumar is a Bollywood actor, producer, and martial artist. He was born as Rajiv Hari Om Bhatia on September 9, 1967, in Amritsar, Punjab, India. He is one of the most successful actors in the Indian film industry and has appeared in over 150 films in his career spanning more than three decades.
Childhood and Early Life:
Akshay Kumar was born to a Punjabi family in Amritsar. His father, Hari Om Bhatia, was a government employee, and his mother, Aruna Bhatia, was a homemaker. His family moved to Delhi when he was a child, where he completed his schooling. He attended Don Bosco School in Delhi and later Khalsa College in Mumbai, but he dropped out of college to pursue his passion for martial arts. He started training in martial arts at the age of 14 under the guidance of his coach, Master Shri Prakash Mishra.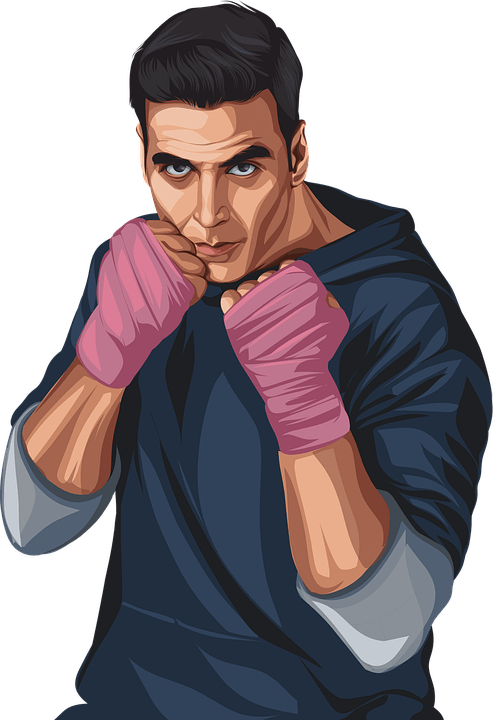 Career in Martial Arts:
Akshay Kumar started his career as a martial artist and was a black belt in Taekwondo. He participated in various martial arts competitions and won several awards. He also worked as a martial arts instructor in Mumbai before he got his first break in the film industry.
Entry into the Film Industry:
Akshay Kumar's entry into the film industry was a stroke of luck. He was working as a waiter in a restaurant in Bangkok when he was spotted by a producer who offered him a small role in the film 'Deedar' in 1992. The film did not do well at the box office, but Akshay Kumar's performance was noticed by the critics. He got his breakthrough role in the film 'Khiladi' in 1992, which was a commercial success.
Rise to Stardom:
Akshay Kumar became a household name in the 1990s and early 2000s with his performances in films like 'Mohra,' 'Main Khiladi Tu Anari,' 'Dil To Pagal Hai,' and 'Hera Pheri.' He was known for his action films and his on-screen chemistry with actresses like Karisma Kapoor, Raveena Tandon, and Juhi Chawla. He was also one of the highest-paid actors in the industry at the time.
Career as a Producer:
Akshay Kumar started his production company, Hari Om Entertainment, in 2008. His first production was the film 'Singh Is Kinng,' which was a box office success. Since then, he has produced several successful films like 'Oh My God,' 'Baby,' and 'Airlift.' He also co-owns the production company Grazing Goat Pictures with his wife, Twinkle Khanna.
Personal Life:
Akshay Kumar is married to Twinkle Khanna, the daughter of famous Bollywood actors Rajesh Khanna and Dimple Kapadia. They got married in 2001 and have two children together – a son named Aarav and a daughter named Nitara. Akshay Kumar is known for his disciplined lifestyle and is a fitness enthusiast. He practices martial arts regularly and has also trained in Muay Thai and Brazilian Jiu-Jitsu. He is also fond of cooking and loves to cook for his family and friends.
Philanthropy:
Akshay Kumar is known for his philanthropic work. He has donated to various causes like education, health, and disaster relief. He has also launched an initiative called Bharat Ke Veer to help the families of Indian soldiers who died in the line of duty. In 2020, he donated Rs. 25 crores to the Prime Minister's Citizen Assistance and Relief in Emergency Situations Fund (PM CARES Fund) to help.
If you like our blog, please do check out our other categories like , Animal Facts, Human body facts, scientific Facts, Health Facts, Amazing Facts
Akshay Kumar Biography
Thank you folks and requesting to please visit our website frequently to view new christian articles, lyrics and quotes. Visit our Instagram page : onewaytointernity, and our facebook page: fb/Onewaytheonlyway
Please visit for more christian stuff :
Visit : https://onewaytheonlyway.com
Quora : https://onewaytheonlyway.quora.com
pinterest : https://in.pinterest.com/madhuym2012/
Facts Blog : https://factsblog.in
Tumblr: https://www.tumblr.com/blog/onewaytheonlyway
YouTube : https://www.youtube.com/c/Tysonpaul