How to make Samosa ? Samosa is a popular Indian snack that is enjoyed by many people around the world. Here is a recipe to make samosas:
Ingredients:
For the Dough:

2 cups all-purpose flour
1/2 tsp salt
1/2 tsp ajwain seeds (carom seeds)
1/4 cup oil
1/2 cup water

For the Filling:

3-4 medium-sized potatoes, boiled and mashed
1/2 cup peas
1/2 cup chopped onions
1/2 tsp cumin seeds
1/2 tsp coriander powder
1/2 tsp garam masala
1/2 tsp red chilli powder
1/2 tsp dry mango powder
salt to taste
2 tbsp oil
2-3 tbsp chopped coriander leaves

Oil for deep-frying
Instructions:
In a large mixing bowl, add flour, salt, and ajwain seeds. Mix well.
Add oil to the flour mixture and mix with your fingers until it resembles breadcrumbs.
Gradually add water to the flour mixture and knead the dough until it becomes smooth and firm.
Cover the dough with a damp cloth and keep it aside for 20-30 minutes.
In a pan, heat 2 tbsp of oil and add cumin seeds to it.
Once the cumin seeds start to crackle, add chopped onions to the pan and sauté until they become translucent.
Add peas and cook for a few minutes.
Add mashed potatoes to the pan and mix well.
Add coriander powder, garam masala, red chilli powder, dry mango powder, and salt to the pan. Mix well.
Cook the potato mixture for a few minutes and then add chopped coriander leaves. Mix well and remove from heat.
Divide the dough into small balls and roll each ball into a thin circle.
Cut each circle into two halves.
Take one half and make a cone by bringing the two straight edges together and sealing them with water.
Fill the cone with the potato mixture, leaving some space at the top.
Seal the top of the cone with water and press the edges to seal them.
Repeat the process with the remaining dough and filling.
Heat oil in a deep frying pan on medium heat.
Once the oil is hot, add the samosas to the pan and fry them until they become golden brown in color.
Remove the samosas from the pan and place them on a paper towel to remove excess oil.
Serve hot with your favorite chutney or sauce.
Enjoy your delicious homemade samosas!
If you like our blog, please do check out our other categories like , Animal Facts, Human body facts, scientific Facts, Health Facts, Amazing Facts
How to make Samosa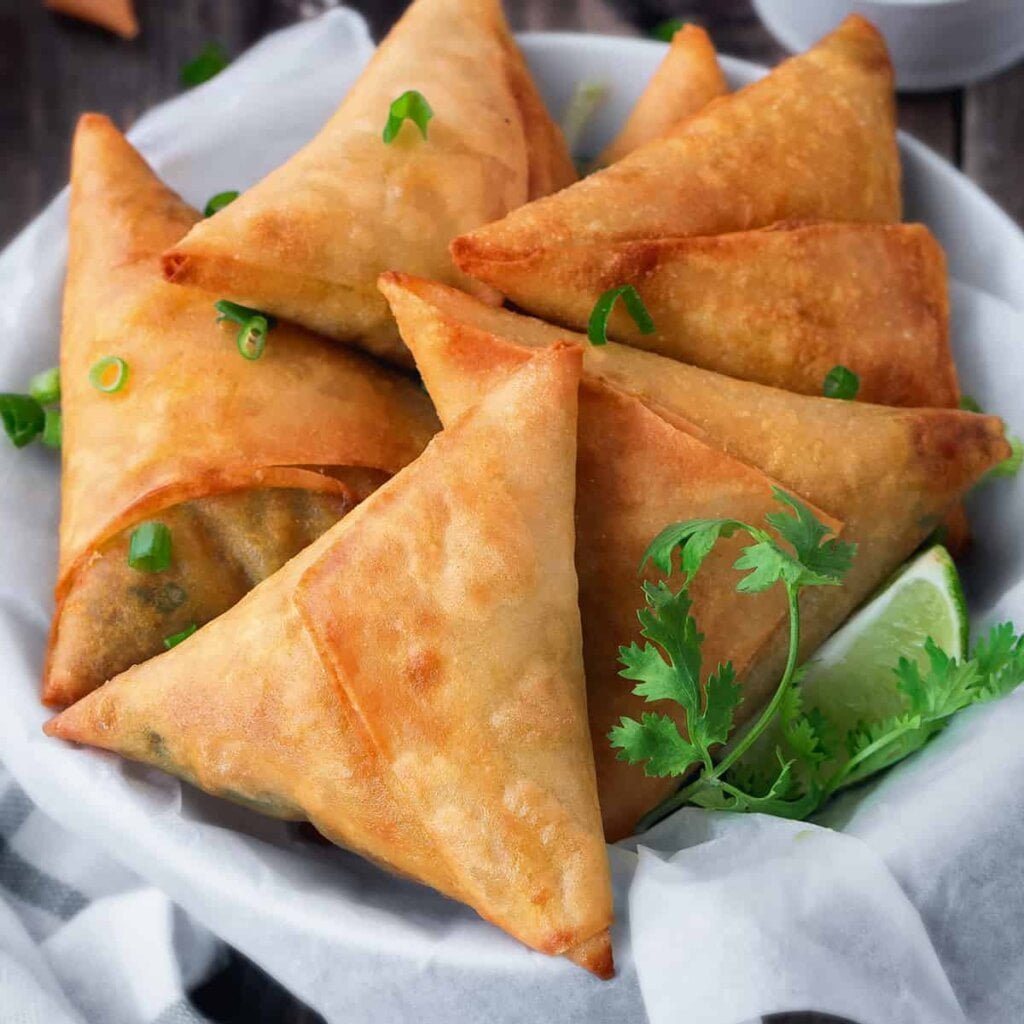 Thank you folks and requesting to please visit our website frequently to view new christian articles, lyrics and quotes. Visit our Instagram page : onewaytointernity, and our facebook page: fb/Onewaytheonlyway
Please visit for more christian stuff :
Visit : https://onewaytheonlyway.com
Quora : https://onewaytheonlyway.quora.com
pinterest : https://in.pinterest.com/madhuym2012/
Facts Blog : https://factsblog.in
Tumblr: https://www.tumblr.com/blog/onewaytheonlyway
YouTube : https://www.youtube.com/c/Tysonpaul